I just returned from my fabulous vacation so I thought I would share with you a few sewing circles that I have joined this past month.......
I have not posted on the Sew Weekly yet & have just started posting on Self Stitched September, this is my
Canada Day skirt
that I am wearing. I am new to Sew Weekly but I did participate in the Me-Made-March & really enjoyed seeing all the beautiful projects from around the world! This is also my first summer vacation that I wore garments that I had made.......I went on a whirlwind last minute sewing & will post these projects soon.
Speaking of projects, I also adore these beautiful projects from two very talented seamstresses that I follow......
Janlynnsewmore
made this feathered bag for her daughter......so modern....love it!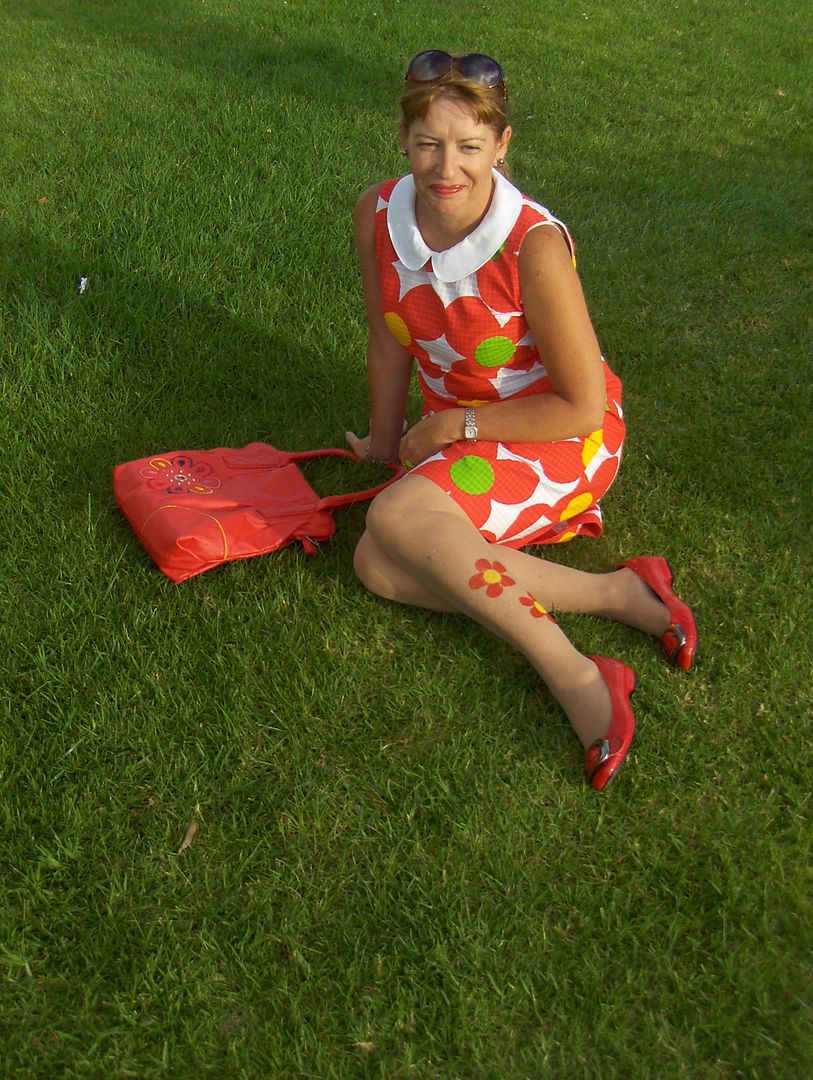 Sewingaddictaa
made this gorgeous explosion blossom dress & painted tights......so cool!
Sew you later!